Join Hayk Oltaci, from New York City, for a day-long workshop on May 6, 2017 at St. Vartan Armenian Church of BC. Learn the art of rug weaving and discover the ancient art of rug making!
When: Saturday
, May 6, 2017, 10:00 am – 5:00 pm

Where
: St. Vartan Armenian Church of BC: 1260 West 67th Avenue, Vancouver, BC

Cost:
$150.00 per person

Includes instruction and materials. You keep your weaving-loom kit, weaving frame, pick-up stick, yarn needle, weaving warp and yarn. Lunch is included.

Limited seating
: A 12-person group

Reservation is required by:
March 31, 2017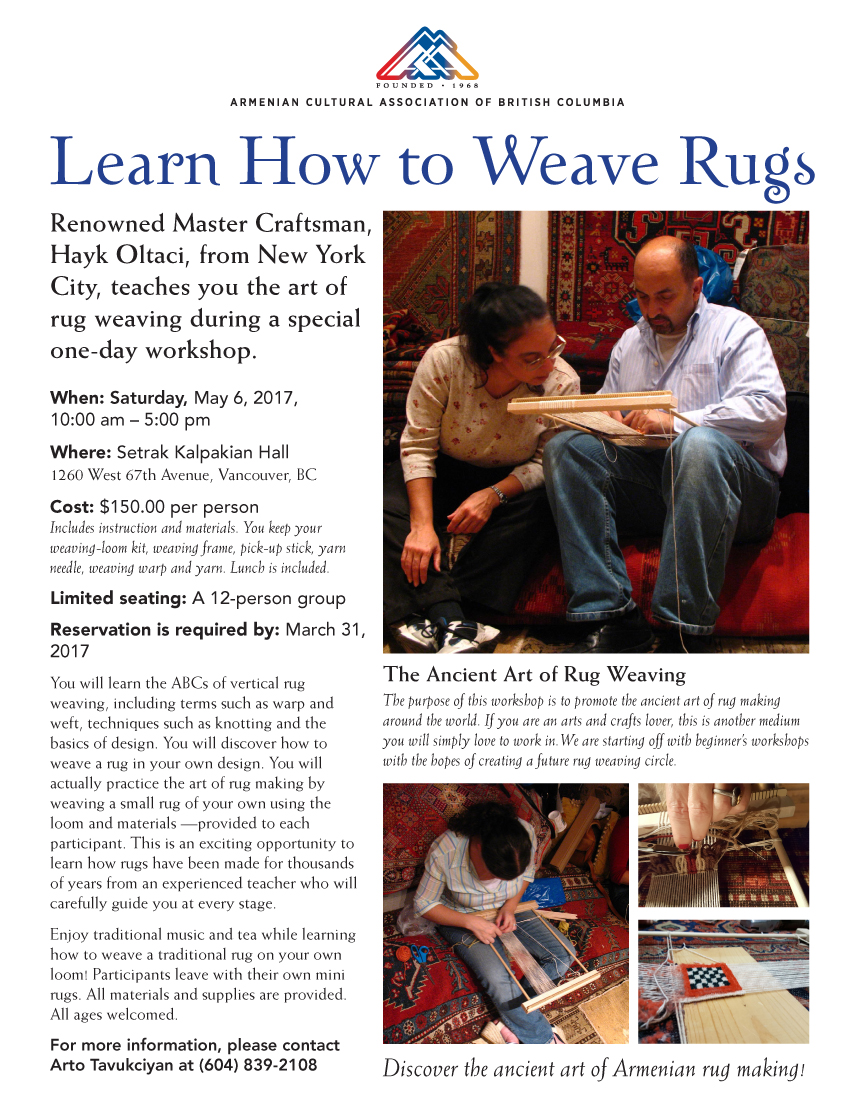 The purpose of this workshop is to promote the ancient art of rug weaving to Armenians around the world. If you are an arts and crafts lover, this is another medium you will simply love to work in. We are starting off with beginner's workshops with the hopes of creating a future rug-weaving circle.