Dear valued Clients and Friends:
It has been a distinct pleasure for me to receive so many of your kind remarks regarding our "Rug of the Month" for April. With deep gratitude, I present to you our new "Rug of the Month." Enjoy!
AFSHAR
4' 3" X 7' 11"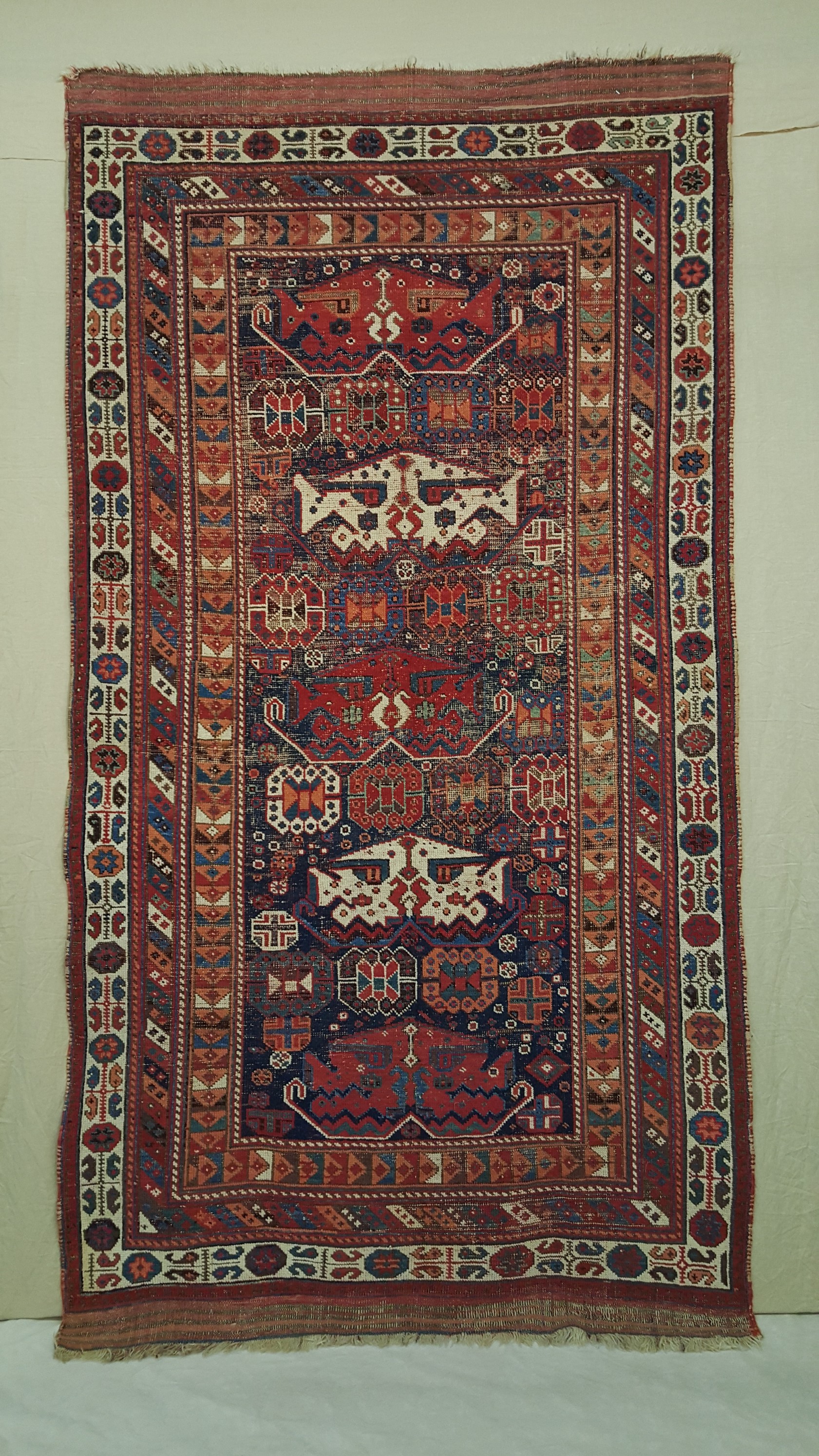 This is a rare example of an Afshar antique rug, woven in the northern Persia by the industrious nomadic Afshar tribe. The Afshars, migrated and settled in various parts of Asia, the Caucasus, Persia, and Anatolia. As such, they adopted various patterns from those rug-weaving regions; and, refined them with their own aesthetics and artistry culminating in distinctive Afshar rug designs.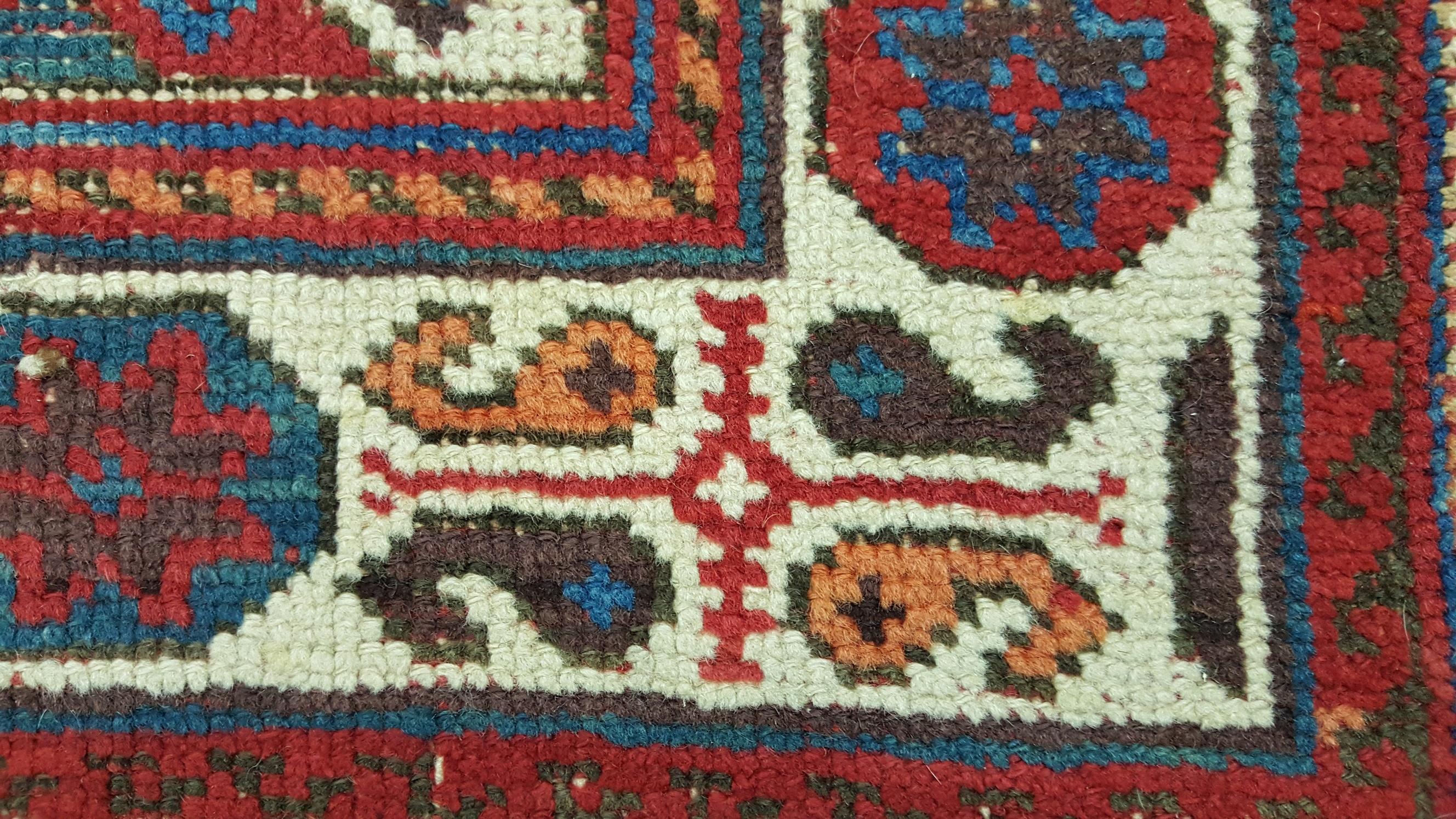 This "Rug of the Month" is an exquisite example that exhibits those distinctive characteristics. Especially, the intricate but harmonious composition of the main field combines the sophistication of Persian stylized-floral designs with geometric Caucasian designs on an abrashed blue ground. For example, five repeated medallions are inspired by Persian patterns; and, the polygonal designs, angular rosettes, and crosses in octagons are typical of Caucasian and Anatolian motifs. The magnitude of patters not only reveals the designs from different major rug-weaving regions, but also the artistic rendition of those creates an amazing harmony, which is further augmented with deep natural colors.
It has equally-balanced three primary borders, of which the outer one frames the entire composition of the rug. Also, a closer look at the outer ivory border also reveals that all of the colors used in the main field are utilized in the alternating motifs of four botehs and octagons containing eight-pointed stars. The middle border with the repeated diagonal "barber-pole" pattern in alternating red, blue, rust, ivory, turquoise, brown, black, colors shows the characteristics of a Caucasian Shirvan rug. The inner border also is decorated with the same color scheme in repeated angular vine pattern of Caucasian origin.
It was woven in circa 1880s; yet, it has never been repaired. Moreover, although its fine woolen pile is evenly worn due to the ravages of time, the rug still remarkably retains its integrity complete with the flat-woven sections at the both ends, as well as the original overcasts on the two sides. This tribal, yet rare and spectacular, Afshar rug represents an exceptional value as a collector's or a museum piece.
For further information about this rug, as well as for our ultimate expert service in hand cleaning and repair of your rugs, please contact Hayko by calling at 212-219-8257; (also 24-hour answering service at 212-717-5400); or by E-mail: info@hayko.com.
Sincerely,
Hayko