Dear valued Clients and Friends:
I am delighted to receive your kind remarks and valuable feedback regarding our "Rug of the Month" messages. With deepest gratitude I present the following "Rug of the Month" for June. Enjoy!
ANTIQUE KARABAGH RUNNER 3' 9" X 14' 4"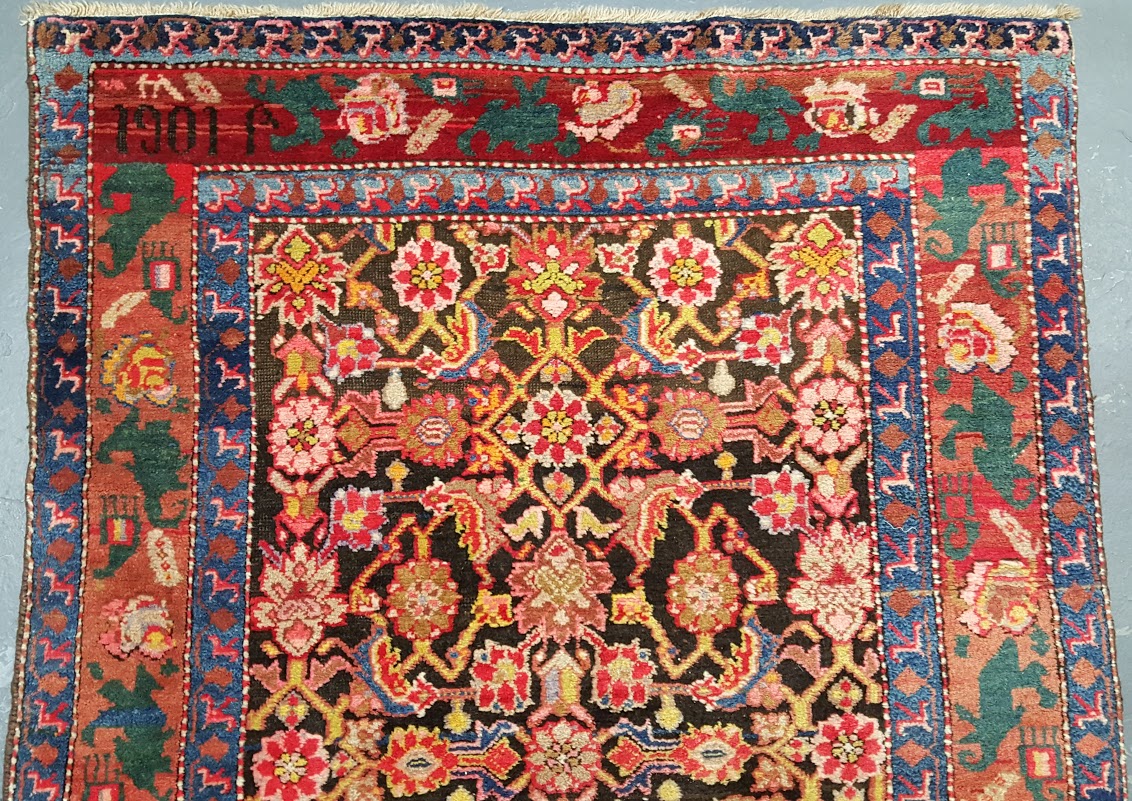 This exquisite Armenian Karabagh runner is dated 1901 and initialed in the Armenian letter "T." The Caucasus region of Karabagh is located at the southeast of Armenia; and, is separated by the Aras River from northern Persia. In fact, it is about 80 miles from the Persian city of Tabriz, which had been a major market for the Karabagh rugs. Similarly, the Karabagh rugs had also been sought after in the European markets.
Despite this background, it is still surprising to see in this rug three major patterns, each of which with distinct Persian, French, and Caucasian characteristics. One cannot help but wonder for which market this rug had been woven. The abrashed-black main field is decorated with repeated Herati pattern of Persian origin. Secondary inner and outer blue borders are decorated with familiar trefoil flower and alternating vine leaf motifs. What makes this rug exceptionally desirable is its brick-colored primary border, which is decorated with Caucasian green dragon and multicolored quadruped, French Savonnerie/Aubusson flower head, and Persian lanceolate-leaf patterns.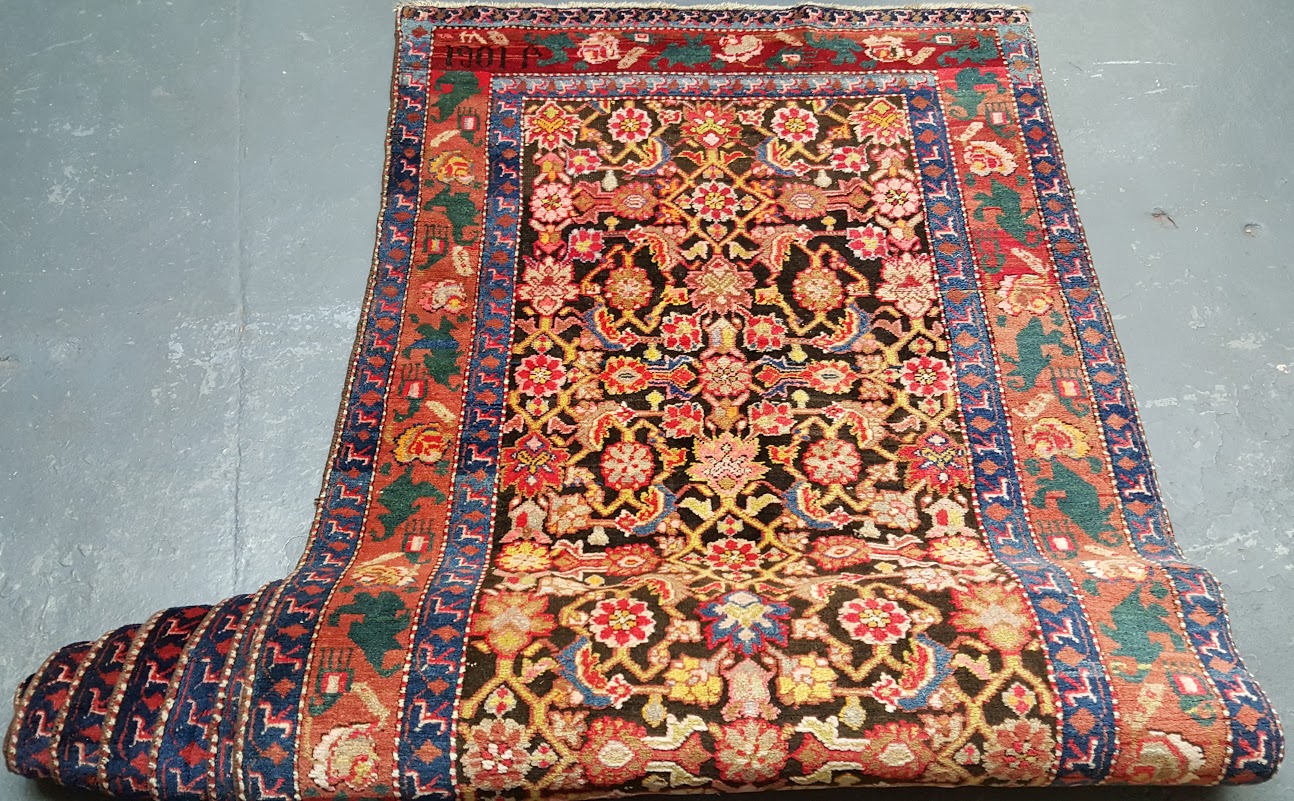 Another noteworthy distinction of this rug is the experimental use of aniline red dye right below the date. The chemical garish red color looks distasteful next to the natural and deeply saturated Armenian cochineal red dye. However, around the time this rug was woven it was considered prestigious or fashionable to use chemical dyes although sparingly. Today, it helps us as a clear proof of why we value natural dyes. Incidentally, except for the sparingly used chemical red dye in flower and quadruped motifs, the rest of the natural dyes in blue, red, brick, yellow, ivory, green, pink, navy, and black in a varying range of from the deeply saturated to the light and abrashed shades further enhance the elegance of this charming artwork.
For morwe information about this rug, as well as for our ultimate expert service in hand cleaning and repair of your rugs, please contact Hayko by calling at 212-219-8257; (also 24-hour answering service at 212-717-5400); or by E-mail: info@hayko.com.
Sincerely,
Hayko